Common Interaction Properties
Full list of common interaction properties.
Hover and Active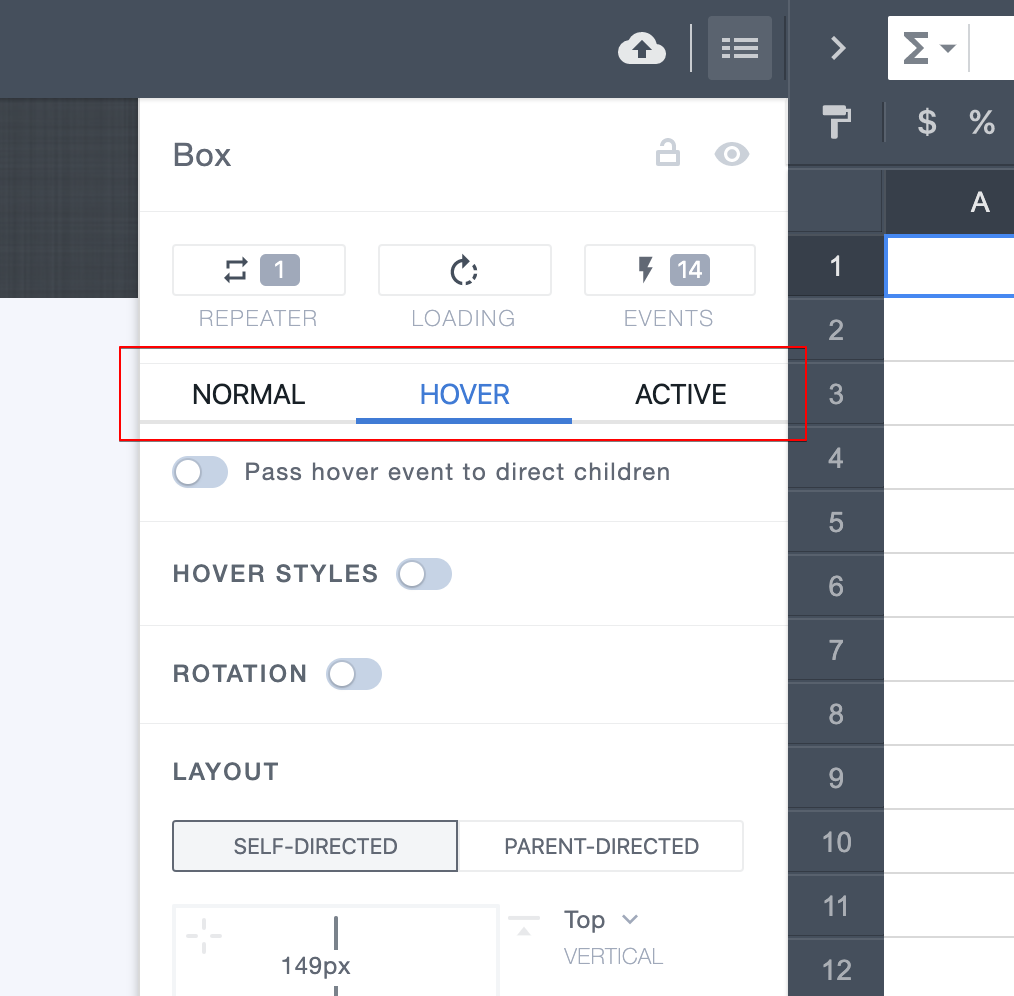 Apply special styling to the component on hover, or on active (focused).
Drag & Drop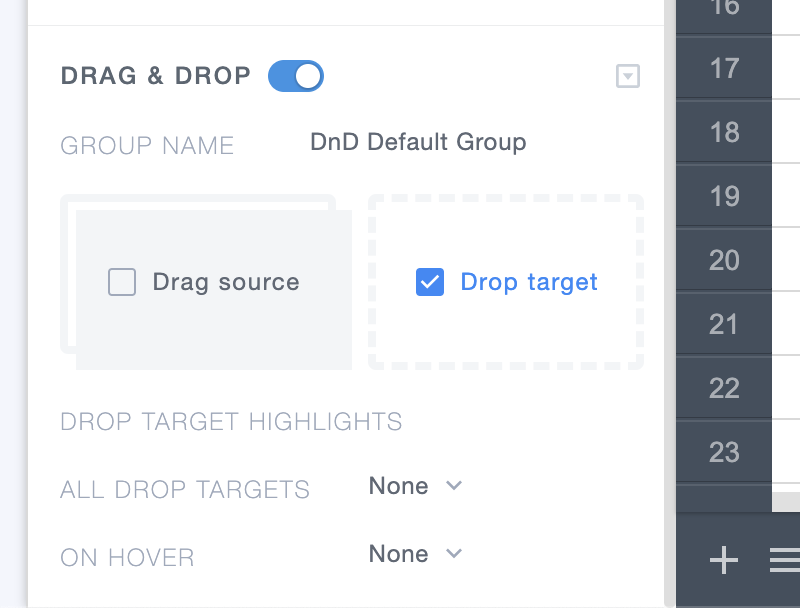 Set up the component's drag'n'drop options
Drag Group Name;
Enable as Drag Source;
Enable as Drop Target;
Drop Target visual tuning: highlight, hover.